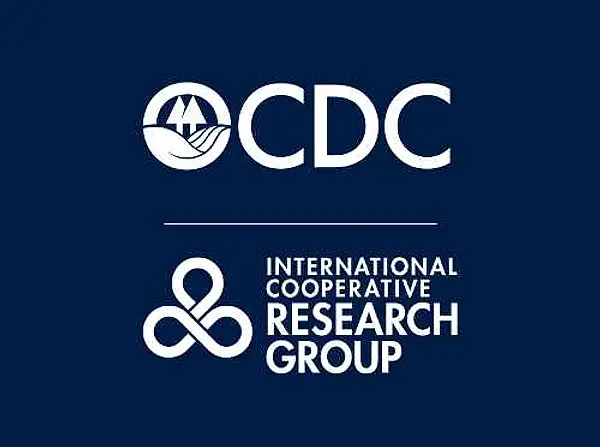 Call for Cooperative Experts: Join OCDC's Roster of International Cooperative Development and other Subject Matter Experts
The U.S. Overseas Cooperative Development Council (OCDC) is creating a pool of cooperative development and other subject matter experts (SMEs) experienced in research, business development, training and/or technical assistance for international projects. SMEs may be called upon to serve short-term consulting assignments when OCDC has identified needs for surge support or new activities. OCDC is inviting applicants with a broad range of practical and demonstrated knowledge in technical areas:
 – International cooperative business performance, governance, enabling environment;
 – Cooperative research experience;
 – Fundraising, through the creation of grant proposals and other written materials, and the development of new funding partnerships; or
– Experience in any one of these areas, relative to cooperatives, is also highly desired:
Climate
Democracy and governance
Digital solutions
Energy
Equity inclusion
Gender inclusion
Green financing
Health systems, finance or policy
Market systems
Policy
Resilience
Strategic planning
Youth engagement
Energy
Policy
Qualified applicants will be included in OCDC's roster for cooperative development subject matter experts. Consultants on the roster may also be shared with OCDC member organizations. The location and duration of assignments for SMEs will vary depending on the specific needs of the activity being contracted. Inclusion in the roster does not guarantee a contract with OCDC or one of OCDC's members.
Qualifications
Advanced degree(s) in business, cooperatives, economics, international development, statistics, public policy, or similar field.
A minimum of five (6) years of relevant work experience in one or more of the engagement areas listed above.
Experts that are fluent in languages other than English are encouraged to apply.
Only those applicants who meet the above criteria will be contacted for next steps.
Application Instructions
Interested candidates are requested to complete this online form and email their CV and cover letter to info@ocdc.coop with "Cooperative SME_last name" in the subject line.
Applications should include a cover letter, CV or résumé and contact details for 3 references.
Applicants will be reviewed on a rolling basis through December 31, 2023.
About the organization
OCDC brings together ten cooperative development organizations committed to building a more prosperous world through cooperatives. Its mission is to champion, advocate, and promote effective international cooperative development. Our members' international activities are powered by grants from the Cooperative Development Program of USAID as well as other funding sources. Working individually and as one, OCDC and its members promote sustainability and self-reliance through cooperatives and locally led development.
The International Cooperative Research Group (ICRG) is a division of OCDC and focuses on cooperative research, education, and dissemination of ideas, working closely with local researchers and cooperative development organizations. The ICRG carries out rigorous research that bridges the gap between theory and practice. In the ICRG's research, learning, and application model, research activity builds trust, ownership, and uptake of outcomes through engagement with key local stakeholders. This collaborative approach amplifies research outcomes, deepens local uptake of concepts, and changes lives.