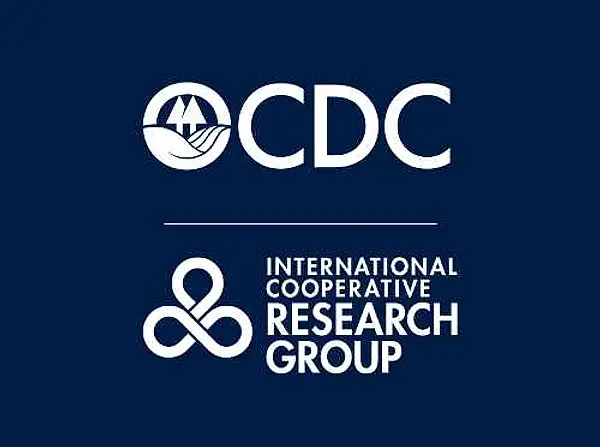 Job Posting: Senior Researcher, International Cooperative Research Group
SENIOR RESEARCHER
International Cooperative Research Group
US Overseas Cooperative Development Council
This is a great opportunity for an experienced international development professional who wants to increase the impact of programs and projects. If you have practical experience managing and designing international development projects as well as advanced research and analytical skills and are someone who understands the potential for evidence-based development to advance inclusive development, this might be your next exciting challenge!
Background:
The International Cooperative Research Group (ICRG) is a division within the US Overseas Cooperative Development Council (OCDC). As a membership organization of Cooperative Development Organizations (CDOs) working in a variety of sectors, OCDC is committed to advancing a more prosperous world through cooperatives. The ICRG uses academically rigorous methods to carry out research and provide evidence about the impacts of cooperatives, primarily in the developing world. Seeking to increase the effectiveness of cooperative development as well as its uptake as a development strategy for inclusive growth and self-reliance, the ICRG carries out research that focuses on the enabling environment as well as on the capacity of cooperatives. The ICRG is committed to providing practical solutions that fill gaps in knowledge and has established itself as a well-respected research center.
OCDC and the ICRG have adopted a remote workplace and team members are physically located in different geographic areas. The teams are cohered through regular virtual meetings and periodic in-person meetings.
The ICRG is currently implementing a project funded by USAID under the Cooperative Development Program (CDP) with a new award from USAID is anticipated by the end of the year. This position is to be funded under the USAID awards, as well as under various other future contracts.
Position Overview:
Reporting to and working in close collaboration with the Director of the International Cooperative Research Group (ICRG), the Senior Researcher (SR) plays a crucial role in the design and implementation of the ICRG's research projects.
The SR is a strategic member of the ICRG team, working collegially with colleagues, and is a key advisor to the ICRG Director on the design and scope of research activities consistent with the approved research agenda and work plan. The SR carries out research directly and as required may manage out-sourced research projects. As with all members of the ICRG, the SR is expected to work as a team member supporting and collaborating with the other members of the ICRG.
Key Tasks:
Working both independently and in close collaboration with the ICRG Director, the SR activities are critically important to building and maintaining the academic rigor that underpins the ICRG's work. The SR will play a quality control function as the ICRG grows and expands its research activities. The SR is also expected to develop research ideas and become knowledgeable about the overall information gaps within the area of international cooperative development. Specific tasks are:
Serve as a research design specialist within the ICRG.
Serve as the PI or co-PI on selected ICRG research projects and activities.
Provide quality control for research products.
Develop, and support development of, content for SOWs for both internal and external research activities.
Work closely with the ICRG Director, identifying dissemination opportunities, including those for peer-reviewed publications, and other key stakeholders.
Working with the OCDC leadership team, identify opportunities and develop proposals for additional funding for the ICRG.
Author or co-author research reports consistent with ICRG's distinctive research approach.
Represent ICRG for purposes of sharing research results and other related matters.
Support the strengthening and growth of the ICRG in its unique position within the international cooperative development ecosystem through networking.
Develop strategies for local stakeholder engagement in the research process.
Other tasks as required.
Qualifications:
This position is ideally suited for someone who has a demonstrated ability to design and carry out complex field research, using both academic rigor and active engagement strategies, and who believes in the importance of research that creates useful and usable evidence. This person is excited about international development and the potential of cooperative development within this space, understands the opportunity for impact that well-designed research, paired with engagement and strategic dissemination, can have in creating greater equity and stimulating broad-based economic growth, among other benefits, in USAID-assisted countries around the world.
This position requires the ability to work collaboratively within a small team while at the same time also able to work independently and efficiently to achieve project targets. Demonstrated ability to work and communicate effectively across cultures is required of this position.
Requirements:
PhD in international development or related social sciences.
7+ years of post-degree work experience, to include field research experience in a USAID-assisted country.
Demonstrated research design and research management experience.
Excellent writing skills.
Critical thinking and strong analytical skills, including statistical analysis.
Demonstrated ability to work sensitively and appropriately across diverse cultures.
Demonstrated innovative thinking and creative, practically oriented problem solving in international development.
Ability to travel internationally to USAID-assisted countries.
Additional Desired Qualities:
Spanish language skills.
Experience implementing and managing USAID-funded projects.
Knowledge of cooperatives and cooperative development.
Published research.
Strong communication skills.
Location: This is a remote position. The primary OCDC/ICRG office is in Washington, DC.
To apply: Email your CV to info@ocdc.coop by September 22, 2023.
---