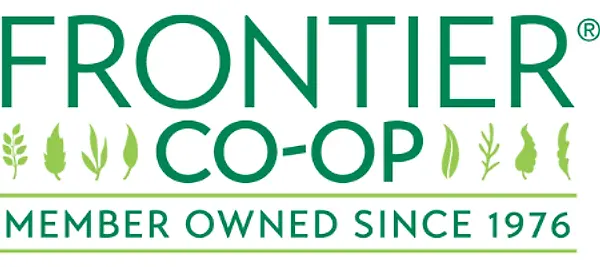 Our Members
Frontier Co-Op
Founded in 1976, Iowa-based Frontier Co-op is a leader in organic and natural herbs, spices, and essential oils. As a co-operative owned by wholesale customers that buy and sell its products, Frontier Co-op sources hundreds of different botanicals and oils from over 175 suppliers in 50 countries and sells products under four consumer-facing brands: Frontier Co-op, Simply Organic, Plant Boss, and Aura Cacia. Through the Well Earth support program, established in 2007, Frontier Co-op helps its suppliers – many of which are SMEs, small-farmer cooperatives, or social enterprises – to improve the quality and efficiency of their products and operations, and explore diversified income opportunities for farming families and workers. In addition to the challenges of navigating the market and managing food-safe operations, Frontier Co-op's suppliers often face hurdles associated with increasingly unpredictable weather patterns, farmer relationship management and side-selling, pesticide residues and drift, and ensuring compliance with international ethical labor standards. Well Earth helps Frontier Co-op's suppliers navigate these issues and, through a process of continuous improvement, identify and close performance gaps.
Implementing the CDP
In Sri Lanka, Frontier is working with long-standing partner Small Organic Farmers Association (SOFA) to increase local processing capacity. Historically, SOFA has not processed the spices it aggregates from its members, instead selling its product to intermediaries who do the value-added processing and sell to international buyers like Frontier Co-op. However, these processing intermediaries are largely unable to meet the food safety regulations specified by the US Food Safety Modernization Act (FSMA). As a result, Frontier Co-op has scaled back its purchases of SOFA's spices despite the inherent high-quality of the unprocessed commodities. With funding awarded from USAID, Frontier's Safe Processing in Cooperative Enterprise (SPICE) CDP project sought to differentiate SOFA's spices in the global marketplace, allowing it to capture market share as well as added value previously forfeited to intermediaries. Today, SOFA and Frontier are working in partnership to support the training of farmers and SOFA management, as well as provide the FSMA-compliant secondary processing equipment for a processing intermediary, to facilitate export of value-added, food safe, ready to eat spices. This will allow SOFA's members to capture additional value, stabilize incomes, and increase household livelihoods.
In Guatemala, Frontier is working with FEDECOVERA, an established cooperative federation which aggregates organic cardamom, allspice, and turmeric from its member cooperatives and performs primary processing and export. Similar to Sri Lankan partner SOFA, FEDECOVERA does not have the capacity to perform secondary processing of its members' produce, instead selling to international customers who perform value-addition in the US and Europe. In 2021, Frontier and FEDECOVERA co-invested approximately $325,000 in the infrastructure that FEDECOVERA required to shift pasteurization, grinding, and sterile handling to its own processing plant, enabling it to capture market share, as well as close to 20% of additional value on much of its product that can be reinvested into services and programs for members. Through the CDP, Frontier is working with FEDECOVERA to facilitate proper implementation of the infrastructure upgrades and develop tailored local language training materials and workshops to ensure that US and European food safety protocols are followed, allowing treated spices to be sold internationally at a premium.
In India, Frontier is working with Young Mountain Tea (YMT) to create opportunities for value addition for small-scale tea farmers in India and Nepal. Frontier is providing technical expertise to YMT to help them establish a food-safe tea factory. Designed as a joint venture between YMT and a farmers' organization, the latter will hold 20% of the shares, affording farmers a portion of the 1,200% value addition added between the harvested green leaf tea and the finished good, as well a role in the governance of the company. Through the CDP, Frontier supports training of factory employees, implementation of food safety protocols required for export, equipping the factory with food safe processing machinery, and working with local NGO Avani/Earthcraft to strengthen the beneficiary farmers' collective.
View their website for more information: Frontier Coop – Home