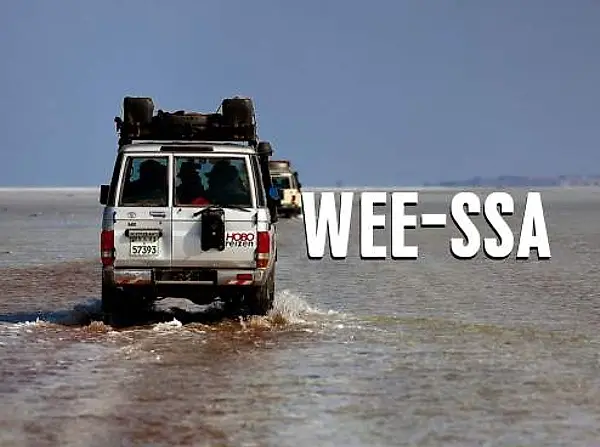 Women's Economic Empowerment in Sub-Saharan Africa: Cooperatives as a Vehicle to Economic Opportunity
If you have not yet had a chance to read OCDC's introductory blog post on the Women's Economic Empowerment in Sub-Saharan Africa (WEE-SSA) research initiative, listing key research partners, do check it out! This blog, the second in the WEE-SSA series, will draw a few key findings from the scoping study and discuss how cooperatives relate to women's economic empowerment by highlighting work of OCDC's member organizations, supported by the USAID Cooperative Development Program. Thank you for visiting this post, and be sure to subscribe to our mailing list for more resources like this!
---
Scoping Study Recap & Cooperatives' Impact on WEE in SSA.
The Scoping Study was the first step in the WEE-SSA research process and included all countries sampled in the study:
The next section highlights four key thematic findings from the scoping study and links the findings to the impact of cooperatives in women's economic empowerment in these sectors. The examples leveraged of OCDC members' work highlight the impact of cooperatives in diverse sectors and countries across the region, and their support for women's economic empowerment.
Since 2018, the GENEX Cooperative Development Program in South Africa has provided agricultural training to 230 women farmers. 1,537 women members can also now access inputs and services previously not available. Moreover, as co-ops establish technical, non-traditional roles, women find new opportunities to assert themselves and demonstrate the value they bring to agriculture and their communities. An example is the Ikhephu Co-op Artificial Insemination service, led by an influential woman farmer. Another is that of the managers at each of the 13 co-ops engaged by GENEX and its partner co-op boards, 10 are women selected for their recognized capabilities.
---
Through the USAID CDP Creating an Environment for Cooperative Expansion (CECE) project, NCBA CLUSA and local partners provide tailored coaching services to more than 60 agricultural cooperatives and SACCOs to strengthen their organizational capacity and help improve overall performance, including 29 in Tanzania and 11 in Kenya.
CECE conducted a cooperative-level gender analysis to better understand barriers and opportunities for women's participation and leadership in cooperatives in each country.
In Kenya, one opportunity includes assisting women in Nandi County with their women's membership campaign.
In Tanzania, a learning exchange visit to other successful cooperatives in the country organized by partner Rural Urban Development Initiatives (RUDI) highlighted the impact of women's leadership in management positions.
Under USAID INVEST, WOCCU's GLI4CUs project piloted a Gender Lens Investing (GLI) methodology in partnership with UM-PAMECAS, a credit union network in Senegal of about 861,088 members. As of June 2021, the project's four pilot credit unions reach 1,272 women members. This methodology provides credit unions with tools to better serve women entrepreneurs' and increase their access to capital, including through:Improving credit products and processes: UM-PAMECAS piloted new credit terms to loosen collateral and deposit requirements on credit products for women.Supporting businesses and their formalization: UM-PAMECAS offered training on entity creation and credit guarantees under commercial law to better equip credit agents in guiding members on the transition from informal to formal businesses.Expanding women's networking opportunities and leadership skills: UM-PAMECAS established a Sister Society and is working towards official recognition by the Global Women's Leadership Network (GWLN.)Monitoring of sex-disaggregated data: Pilot credit unions are using GLI Toolkit indicators with customized targets to track progress against gender goals.Implementing a Gender Strategy: UM-PAMECAS started drafting its official gender commitment as part of an institutional policy.
Global Communities' prioritizes inclusive business practices and leadership of women and youth in their coaching of Kenyan Cooperatives. Cooperatives with diverse membership and boards see improved business outcomes and are more likely to have gender inclusive policies. This 3-minute video explains the Worker Cooperative Business model in Kenya.
Global Communities' developed the "Good Governance & Gender Equity Guide" which helps cooperatives understand their role in gender, combat gender-based violence (GBV), and change gender stereotypes at work and at home. The curriculum provides cooperative members with the tools to talk about gender dynamics within their cooperatives and communities.
During the COVID-19 pandemic, Global Communities' shifted programming to focus on prevention of and response to GBV, as many cooperatives reported increased GBV experienced and witnessed by their members. GC's Gender Specialist developed a series covering the "4 Rs" – Recognize, React, Report & Refer/Reference to provide cooperatives with the necessary information to support their members and communities.
Since 1962 NRECA International has developed programs that promote economic prosperity in developing countries through strategic electrification planning. Check out where their team has helped developing economies take the first steps and create permanent business cultures and operating environments in which local electrification institutions are able to survive, compete, prosper, and grow.
HealthPartners developed a cooperative health financing model that empowers over 50,000 members to access healthcare in rural Uganda.
Through this model, women, who make most primary healthcare decisions for their families in Uganda, can seek treatment for their families as soon as needed because they have a prepaid program, which allows them to access services more quickly.
Early treatment means that families can maintain better health and miss less school and work. Easier access to quality preventive care means improved community health outcomes.