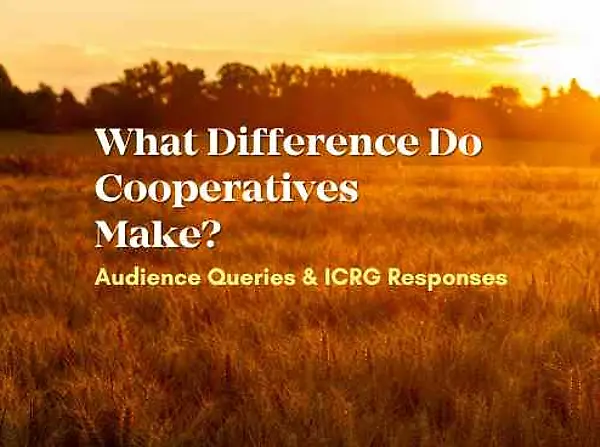 International Evidence Summit 2021, Audience Queries & ICRG Responses
The following questions were asked by attendees at the ICRG's virtual What Difference Do Cooperatives Make? (WDDCM) International Evidence Summit 2021 on May 26, 2021. The responses were compiled by OCDC's International Cooperative Research Group.
The US Overseas Cooperative Development Council and its International Cooperative Research Group look forward to continuing to work toward this important mission, together with each of you. We extend once more our deepest appreciation to the USAID Cooperative Development Program and to everyone who made this Global Evidence Summit a success.