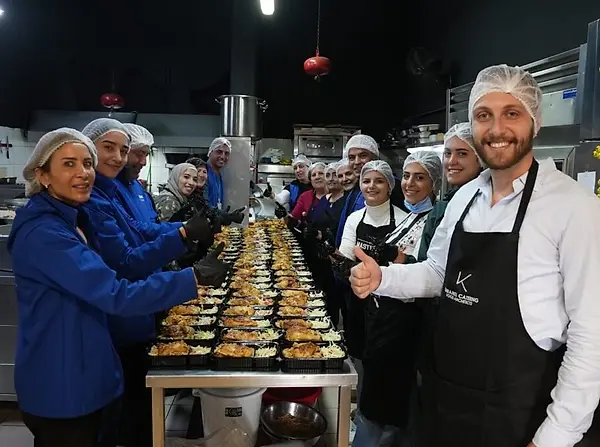 Lebanon: Cooperatives Giving Back
The Cooperative Development Activity (CD4) implemented by Land O'Lakes Venture37 partnered with Lebanon of Tomorrow to give back during the Christmas season.
Cooperative members, in collaboration with Lebanon of Tomorrow team, prepared boxes containing products made by agricultural and food processing cooperatives across Lebanon supported by USAID funded CD4.
Participants also cooked meals to be distributed to orphanages, retirement homes, and families in need. Busy in the kitchen with fellow cooperative leaders, Nawal Jawad, Head of Haris Cooperative shared, "We are thankful for all the women who came from across Lebanon, including me. We are very happy that we met each other, and we are doing an important deed, which is to help people."
The main goal of CD4 is to promote the capacity strengthening of special food processing by primary cooperatives. In addition, CD4 supports the cooperative enabling environment as well as the learning and sharing of best practices in order to strengthen primary cooperatives. The promotion of women and youth in agro-processing is also a key objective.
CD4 partner cooperatives received coaching sessions addressing a variety of business topics: governance, leadership, strategy, and business development. Technical training provided by CD4 included raw material management, production capacity, as well as efficiency and traceability systems.
Watch the video linked below to learn more about the Cooperative Development Activity – CD4.