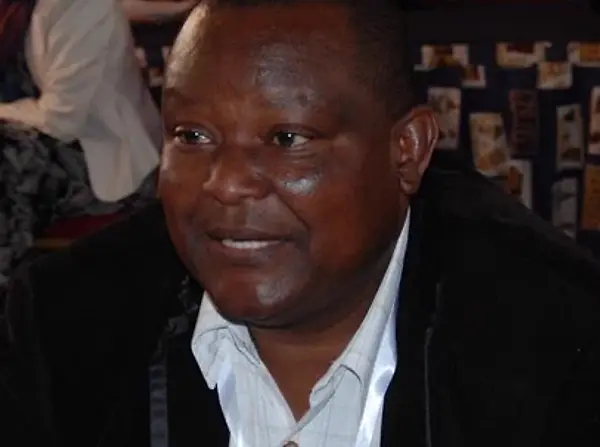 Announcing the 2023 OCDC International Cooperative Champion Award Recipient
From housing to health cooperatives in Zimbabwe, Micah Reketai Duru was selected as the 2023 OCDC International Cooperative Champion Awardee.
The award was formally announced at the 2023 Cooperative IMPACT conference on October 4, 2024. You can view the recording of the award presentation here:
Mr. Duru is the president of two apex cooperative organizations in Zimbabwe- president of National Federation of Cooperatives in Zimbabwe (NFCZ) and president of Zimbabwe National Association of Housing Cooperatives (ZINAHCO). He is a seasoned leader, passionate about cooperatives and a true champion. He works to foster development for his community in Mutare and throughout the whole country through cooperatives.
Mr. Duru began by establishing housing cooperatives in the 1980s. He saw the power of coming together initially through forming housing cooperatives. He took the economies of scale that he learned with housing cooperatives and turned to health access. The distance to the nearest healthcare providers and funds to meet the cost of care pose challenges to housing cooperative members. Mr. Duru learned about cooperative health financing/insurance through virtual interaction with HealthPartners during the COVID19 lockdown and began to work ensuring quality affordable access to members of housing cooperatives that he leads in Zimbabwe. By the close of 2022, one health cooperative was fully registered and several others were still undergoing training. These health cooperatives have a vision to establish member owned clinics that will be used to offer care to non members as well.
Mr. Duru works closely with the government and ministries responsible for cooperatives to ensure that they comply to regulations before they can be registered and the cooperative leadership is focused on meeting members expectations.
The International Cooperative Champion Award recognizes a cooperative professional that has made outstanding contributions through championing, promoting and advocating for effective, sustainable international cooperative development, particularly in low-income and emerging economies. The selection committee was impressed with Mr. Duru's multi-sector approach to cooperatives. Congratulations!