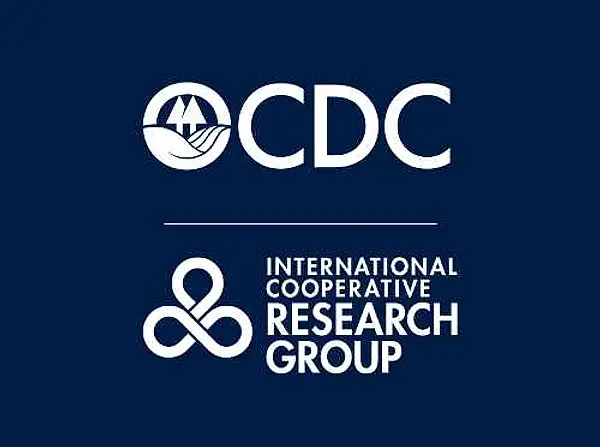 Job Posting: Communication & Dissemination Specialist, International Cooperative Research Group
COMMUNICATION & DISSEMINATION SPECIALIST
International Cooperative Research Group
US Overseas Cooperative Development Council
Background:
The International Cooperative Research Group (ICRG) is a division within the US Overseas Cooperative Development Council (OCDC). As a membership organization of Cooperative Development Organizations (CDOs) working in a variety of sectors, OCDC is committed to advancing a more prosperous world through cooperatives.
The ICRG uses academically rigorous methods to carry out research and provide evidence about the impacts of cooperatives, primarily in the developing world. Seeking to increase the effectiveness of cooperative development as well as its uptake as a development strategy for inclusive growth and self-reliance, the ICRG carries out research that focuses on the enabling environment as well as on the capacity of cooperatives, using a unique engaged approach. The ICRG is committed to providing practical solutions that fill gaps in knowledge and has established itself as a well-respected research center.
OCDC and the ICRG have adopted a remote workplace and team members are physically located in different geographic areas. The teams are cohered through regular virtual meetings and periodic in-person meetings.
The ICRG is currently implementing a project funded by USAID under the Cooperative Development Program (CDP). This position is to be funded under the USAID awards, as well as under various other future contracts. We are a small, collaborative team with a passion for making a difference in the world through actionable evidence. Communication in its various forms to reach our diverse audiences and stakeholders, is a key element in making that happen.
Position Overview:
Reporting to and working in close collaboration with the Communications Manager of the International Cooperative Research Group (ICRG), the Communication & Dissemination Specialist (CDS) plays a critical role in the process of sharing information, research findings, and knowledge with the ICRG's target audiences.
The CDS is a strategic member of the ICRG team, working collegially with colleagues, and is responsible for developing and executing strategic dissemination plans to increase the uptake of the ICRG's research findings and insights with various stakeholders. This position requires a combination of strategic thinking, event planning expertise, technical proficiency, and communication skills to ensure the ICRG's research has a meaningful impact in both academic and public domains. As with all members of the ICRG, the CDS is expected to work as a team member supporting and collaborating with the other members of the ICRG.
Key Tasks:
As a Communication & Dissemination Specialist at the ICRG, you will have a unique opportunity to shape the impact of our research findings to improve the lives and well-being of people living in the Global South. You will do so by developing and implementing effective dissemination products and activities. Your work will help advance the ICRG's research and learning agenda, contributing to the ICRG's success and recognition in the academic and public spheres.
If you are beginning or taking the next important step in your communications career, if you enjoy working on mission-focused work, and if you have a strong work ethic and value collaboration and teamwork, this could be a great opportunity for you!
Specific tasks include, but are not limited to:
Strategic Planning:

Collaborate with the Communications Manager in the development of an annual Strategic Communications Plan.
Develop and implement dissemination strategies that align with the ICRG's objectives, targeting key stakeholders.
Event Coordination:

Organize, coordinate and promote virtual and in-person events focused on disseminating research findings.
E-mail Marketing:

Utilize email marketing platforms (MailChimp) to disseminate research updates, event invitations, and newsletters, reaching a wide and engaged audience.


Content Development:

Create compelling marketing and communications collateral suitable for dissemination.
Graphic Design:

Create visually appealing materials, such as reports, infographics, presentation slides, and promotional materials.
Social Media Management:

Manage and create engaging content for social media channels, such as LinkedIn, Twitter, etc., to increase the ICRG's online visibility and reach.
Qualifications:
This position is ideally suited for individuals who are passionate about the transformative power of data-driven storytelling in the international development arena and who understand the immense opportunity for impact through effective communication and strategic dissemination. This role is tailored for those who are not only excited about conveying research findings but also recognize the profound potential for creating greater equity and driving broad-based economic growth, particularly in USAID-assisted countries worldwide.
This position requires the ability to work collaboratively within a small team while at the same time also able to work independently and efficiently to achieve project targets. Demonstrated ability to work and communicate effectively across cultures is required of this position.
Requirements:
A bachelor's or advanced degree in communications, public relations, marketing, or a related field.
Proven experience in event planning, content development, and strategic communication, preferably in a research or academic setting.
Experience with MailChimp.
Excellent written and verbal communication skills.
Proficiency in graphic design.
Experience with social media content creation and management.
Proficiency in Zoom and other virtual event platforms.
Additional Desired Qualities:
Knowledge of cooperatives and international cooperative development.
Expertise in instructional design.
Language skills, with Spanish and French preferred.
Location: This is a remote position. The primary OCDC/ICRG office is in Washington, DC.
U.S.-based applicants with the interest and ability to travel both domestically and internationally from time to time are eligible to apply.
To apply:
Please submit your CV and a cover letter expressing why you are interested in this opportunity to submissions.researchgroup@ocdc.coop by December 20, 2023. Thank you for your interest!